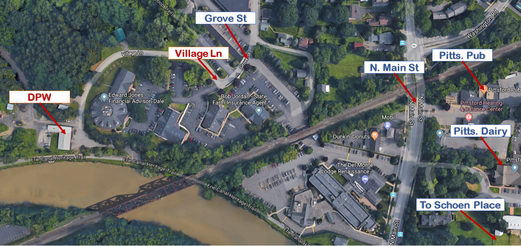 Interactive venue map, parking, and race schedule may be found on our Pittsford Regatta web page.
​Updated: 5/17/19 @9:30 a.m.
Friday Practice
Saturday
Drop off: 11:15 a.m. @ DPW
The Del Monte may not allow parents to cut through their parking lot. Your best bet is to turn onto Elm St. off of North Main St then turn left onto Grove St. Or you may turn onto Grove Street off of French Road.
Pick up: ~6:30 p.m. @ DPW


Sunday
Drop off: 7:15 a.m. - DPW
Pick up: ~5:30 p.m. @ ***AT THE PITTSFORD CREW BOATHOUSE***

Note: After the regatta, ALL athletes must be picked up at the Pittsford Crew boathouse, NOT the DPW. All athletes must return to the boathouse to help stow boats and equipment. Athletes may not leave the regatta early nor be picked up at the DPW without permission from their coach. We will need all hands on deck to help. Thank you for your cooperation and understanding!
---
---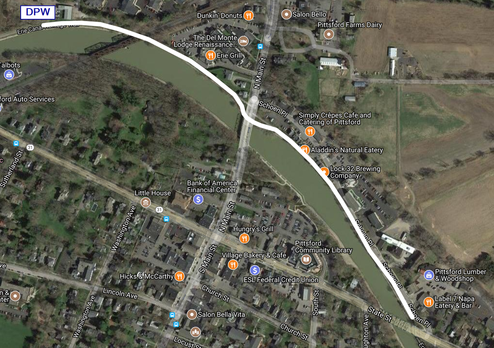 Boundaries
Along the towpath on the canal between the boat launch and the State Street bridge by Label 7. Click on the image on the right to enlarge it.

Athletes are not allowed to cross to the opposite side of the canal.

Athletes may not go to Starbucks or the Pittsford Dairy without permission from their coach.
Athletes must...

remain at the regatta throughout the entire day.
remain within the venue boundaries.
*If an athlete must leave the race venue during the day, they must...

discuss their situation with, and obtain permission from, their coach before the regatta.
notify their coach just prior to leaving the venue.
---