Our Coaches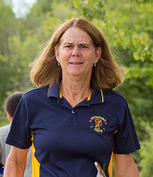 BARB KINDIG
| ​
barbkin1@
g
mail.co
m
|


585-943-0713

Novice Girls and Boys Head Coach
Barb's interest in the sport of rowing and Pittsford Crew began when her son joined the team at its inception in the winter of 1998. After spending many long hours as Treasurer and Vice President, Barb decided she would try out coaching. Eleven years later, Barb is USRowing Level 3 certified and has coached thousands of kids in the Rochester area as the Novice Head Coach and as Director of Pittsford Crew's Summer Learn to Row program. She continues to be proud of and amazed with the fabulous kids that have joined Pittsford Crew over the years.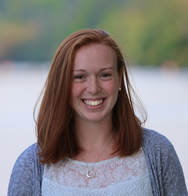 JULIANA ORLOV
|
juliana.orlov@gmail.com
Varsity Girls Head Coach
Juliana fell in love with rowing after taking a learn to row class in Boston when she was 14. She brings 10 years of rowing experience to Pittsford Crew, including four years of competitive rowing for Community Rowing, Inc in Boston, four years in the University of Rochester's Women's Varsity 8+ in college, and two years of post-grad sculling. She graduated from the University of Rochester in 2015 with a B.S. in Biomedical Engineering and currently works as a data scientist in Fairport, NY. Rowing career highlights include: two first place finishes at USRowing Youth Nationals in the Women's Lightweight 8+ in 2010
and 2011
, gold in the DIII Women's 8+ category at the 2013 Dad Vail Regatta, and a 6th place finish in the Women's Collegiate 8+ category at the 2013 Head of the Charles Regatta. International rowing highlights include: first place in the women's 8+ at the CanAmMex regatta in 2011
, gold at the Royal Canadian Henley Regatta in 2011
, and competing in the University World Championships in Kazan, Russia, in the Women's 2x in 2013. She started

coaching

for Pittsford Crew in 2016, and she is very excited to be working with the Varsity Boys team this season.
DAN ALLEN
︱
dallen@pittsfordcrew.org
Varsity Boys Head Coach
Dan grew up in Victor, NY, where he learned to row at 14. A 2015 graduate of Clarkson University with a degree in Environmental Engineering, Dan was the President of the Crew Club there for 3 years. While at Clarkson, Dan went on to win 4 NYS Gold medals in the Men's Pair, as well as gold medals at both the Dad Vail Regatta and ACRA National Championships. Dan has coached for multiple programs in the past including, Syracuse Chargers Masters, Syracuse Chargers High School Programs, Fairport Crew Club, Pittsford's Learn to Row and Learn to Scull Programs, as well as the RJRC Summer Program. Dan works in the City of Rochester for Barton and Loguidice D.P.C. as a Water and Wastewater Engineer and loves spending time with his world-famous dog, Nelson, hiking, biking or adventuring! He is super excited to be back with Pittsford!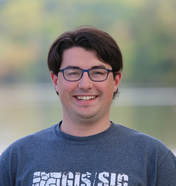 CAMERON ROSSINGTON
︱
crossington@pittsfordcrew.org
Novice Assistant Coach
Cameron joined Pittsford Crew his freshman year of high school after determining that he could neither throw nor catch. He fell in love with the sport and has been involved with the rowing community ever since, continuing to row during his four years at Skidmore College in Saratoga Springs. Cameron has also coached Pittsford Crew's summer Learn To Row program, and is now a USRowing Level 2 Certified Coach.. He is excited to be a part of the Pittsford Crew coaching staff and hopes to pass on his love of the sport to today's youth.
HANNAH ZUGELVarsity Assistant Coach
Hannah Zuegel started rowing in 2013, trying GRC's learn to row program between high school and college. After an incredibly positive experience, she joined the University of Rochester's women's team as a novice walk on rower and never turned back. Hannah rowed on the women's team for two years, then became a men's team coxswain after sustaining a long-term injury. Since graduating from UR she has coached GRC's learn to row and corporate challenge classes as well and many of the indoor tank sessions. Outside of GRC she is a volunteer assistant coach to the UR men's team and an assistant coach to the Pittsford boys varsity team.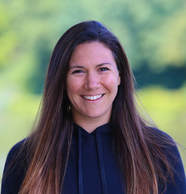 JAMIE SPOTO
|
jspoto@pittsfordcrew.org
Modified Rowing​

Jamie began rowing in 2001 as freshman in high school and spent the next 4 years rowing with Pittsford Crew. Following graduation from Pittsford Sutherland High School in 2005, Jamie went on to attend Indiana University where she studied Exercise Science and rowed for the Varsity rowing team for 4 years. Upon graduation from Indiana in 2009, Jamie relocated to Lewisburg, PA where she was an assistant rowing coach at Bucknell University for 2 years. Jamie moved back to Rochester area in 2013 and was the head coach for the Pittsford Varsity girls from 2014-2015. Jamie took a hiatus from coaching after the birth of her son, Jackson, in 2015 and is excited to be back working with Pittsford Crew. Jamie lives in Fairport with her husband, son and 2 dogs and works as the Business Manager at STAR Physical Therapy in Fairport.
​
JOHN BOWEN | jbowen@pittsfordcrew.org
John
is a part-time assistant coach with the Boy's Varsity.
John
first started helping Pittsford crew in 1998 when the Warren boathouse was being built, and is a past President of Pittsford Crew. He and his wife (Nancy Klotz) have been in Rochester since the mid-80s.
John
has been an active rower for 40+ years and still sculls competitively. He has a Level 1 coaching certificate. He is a principal at Photon Gear, a specialized optical systems manufacturer in Ontario, NY and an Adjunct Professor at the University of Rochester. When not rowing, he enjoys bicycling as his next favorite sport.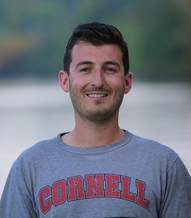 JOSH SACKS |
josh_sacks@yahoo.com

Varsity Assistant Coach
Josh began rowing with Pittsford Crew during the winter of 2005 and quickly developed a passion for the sport. As a varsity rower he primarily competed in the Lightweight 8+, culminating in a 2 nd place finish at states (club champions) and a trip to USRowing Youth Nationals during his senior year in 2009. Josh graduated from Pittsford Sutherland and attended Cornell University, where he majored in Economics and rowed with the Cornell Lightweight team his freshman year. Following college, he rowed with Rivanna Rowing Club in Charlottesville, VA from 2013-2016 and currently competes with Genesee Rowing Club's race team. Josh also completed his USRowing Level 2 Coaching Certification in 2018. Outside of rowing, Josh works in market research and renovates/manages rental properties on the side. When he's not working or rowing he loves skiing, doing house and car projects and spending time with his dog Obie. He is ecstatic to be a part of Pittsford Crew and working with the Varsity Boys!
KATIA CHABAN
Varsity Girls Assistant Coach
Coach Kat is an IT professional with a Masters of Applied Science & Technology
from RIT. She brings almost 15 years of rowing experience including winning medals at National and
International regattas including a gold medal at FISA World Championships (2006), Canadian Master
Nationals (2012), multiple medals at US Masters Nationals (2014, 2015, and 2017) and has competed at
the Head of the Charles winning guaranteed entries (2007, 2008, 2012 – 2014). She has almost 10 years
of High School Coaching experience as a coach of the Aquinas Boxing Program. She is an AFAA
Certified Personal Trainer, holds many certifications in the sport of Kettlebell and she is working on
completing her USRowing Level 2 Coaches Certification. She has great passion for the sport of rowing
and takes great pride in helping people achieve their goals. Katia is extremely excited to be part of the
coaching staff at Pittsford Crew.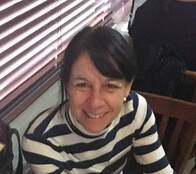 KATHY VOSBURGH
Novice Assistant Coach
Kathy lives with her husband Paul, in Pittsford, where they raised four children. She has Masters degrees in Education and School District Leadership, and is a teacher in the East Rochester School DIstrict. Kathy has participated in area rowing programs at Genesee Waterways Center, Rochester Boat Club, and Genesee Rowing Club, where she is a member of their competitive team. Kathy rowed at the Head of the Charles six consecutive years in both sweep and sculling events. She was also part of a team effort in winning Masters Nationals in the Women's Eight and Canadian Henley, and most recently in 2018 earning gold in the Women's pair, as well as many other medals from east coast and area regattas. Kathy hopes to inspire new rowers with passion, hard work, self-discipline, and being part of a team; qualities that lend to rowing, academic, and life success.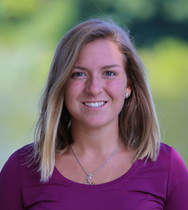 LAUREN WILLIAMSON
Novice Assistant Coach
Lauren started rowing with Pittsford Crew in 2012. Throughout high school Lauren had the opportunity to compete at several Head of the Charles and Youth Nationals regattas. Following her graduation from Pittsford Mendon in 2016, Lauren was recruited to row Division I at the University of Delaware. Even away from home Lauren found herself passionate about Pittsford Crew, cheering on old teammates and following their race results. Now Lauren attends Nazareth College, where she studies Biomedical Sciences with a minor in art. Lauren currently rows for Nazareth and is the Vice President of her team. Lauren is thrilled to be involved again with Pittsford Crew!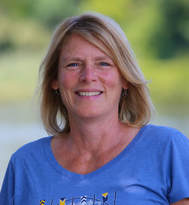 LISA CRAGIE
|
lcragie@pittsfordcrew.org
Novice Assistant Coach
Lisa has been with Pittsford Crew as a coach since 2011. Over the years she has been an assistant coach for the Novice & Varsity Girls teams as well as running the Learn to Scull Summer program. Lisa has been rowing since 1996 when she moved from Toronto, Canada to Pittsford. She was part of the first Masters rowing team in Rochester and has
competed at local and international events for over 15 years. She holds her level 2 coaching and works at Barker Road Middle School as an Educational Assistant. When Lisa isn't coaching or rowing she can be found exploring the Adirondack high peaks.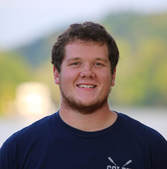 MARK STOESSEL
|
mark.stoessel94@gmail.com
Varsity Boys Assistant Coach
Mark is a University of Rochester graduate, from Niskayuna, New York. He joined his local high school team in 2010. In his seven year career, he has had experience developing and competing in both sculling and sweeping boats. As a junior, he competed for his high school team before making his way to the University of Rochester Crew team. He majored in neuroscience. When not coaching he works as a lab tech at the UR medical center.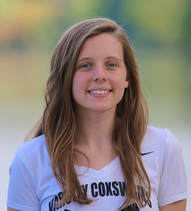 MEGAN HOOKWAY
|
mhookway@pittsfordcrew.org
Novice Boys and Girls Assistant Coach

Megan attended high school at Pittsford Sutherland; she served as a coxswain on the men's team at Pittsford Crew for five years during that time. Throughout her time at Pittsford Crew, Megan coxed The Head of the Charles multiple times, as well as Youth Nationals. Following high school Megan attended The University of Washington in Seattle, where she completed her Pre-Nursing course work. Now, Megan is attending nursing school at Nazareth College.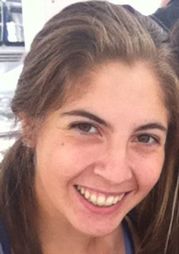 MEREDITH CRENCA
Varsity Boys Assistant Coach
Meredith is originally from Bethesda, Maryland where she began rowing for Walter Johnson High School. A member of the wildcats rowing team for all four years, she helped the team secure a 5th place finish at the SRAA National Championships her sophomore and junior years. Her senior year, she had the honor of representing the wildcats at the Head of the Charles Regatta in the youth 4+. In 2014, she was recruited to row for the yellow jackets at the University of Rochester. At the U of R, she was a member of the liberty league boat of the week and won the New York State Collegiate Rowing title in the 4+. She is currently studying Public Health and Spanish and is excited to be a part of Pittsford crew.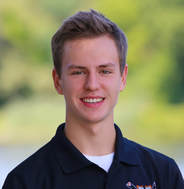 RAMSEY DOOLITTLE
Assistant Coach
Ramsey started rowing with Pittsford Crew in the winter of 2012. On Pittsford, Ramsey was elected Varsity Boys captain consecutively from Fall '14-Spring '16 and went on to compete at the Head of the Charles and the USRowing Youth Nationals throughout high school. Ramsey graduated from Pittsford Mendon High School and is currently a second-year student at Rochester Institute of Technology where he is pursuing a BS in Biomedical Engineering with a minor in Mathematics. Ramsey is a member of the Men's Varsity team. Following an undefeated season against novice crews, Ramsey and the RIT Men's Novice 8+ went on to compete at NIRCs which placed second and claimed the first medal by RIT in 20 years. Ramsey also advanced to Grand Finals in the Men's u23 lightweight 2- at the Royal Canadian Henley Regatta in the summer of 2017.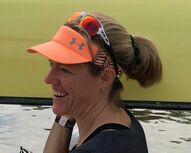 SARA CONNOLLY | sconnolly@pittsfordcrew.org
Assistant Coach
Sara began her rowing career in Buffalo, where she competed with Nardin Academy and West Side Rowing Club. She was a member of the Princeton University Women's Crew Team from 1994-1998, where she was team captain 1997-1998. Sara then completed a one-year coaching internship at Northeastern University. In recent years she has competed at the Head of the Charles Regatta with her college teammates as a member of the Fat Cat Rowing Club. She was recently inducted into the Nardin Academy Athletic Hall of Fame. Rowing career highlights include: 1st place in Junior 4+ at US Schoolboy National Championships (1993), 1st place Youth 4+ US Rowing Club Nationals (1993), 1st place Eastern Sprints in Freshman 8+ (1995), 1st place Eastern Sprints in JV 8+ (1996), 1st place Eastern Sprints in Varsity 8+ (1997), 3 rd place in Varsity 8+ at NCAA D1 Championship Regatta (1997), 1st place collegiate 8+ in Championship 8+ division at Head of the Charles (1997), 1 st Team All-Ivy League Rowing (1997), 1st Team All-Academic Ivy League in Rowing (1998). She also coached the WSRC 1 st place Women's Junior B 8+ at US Rowing Club Nationals (1996) as well as the 1st place flyweight 4+ at Canadian Henley Regatta (1996).
Sara received her medical degree from SUNY Buffalo School of Medicine in 2004 and works at Rochester Regional Health System hospitals as an Emergency Medicine physician. She lives in Pittsford with her husband, three children (ages 12, 9, and 5) and dog.
---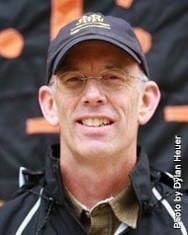 JIM BODENSTEDT |
jbodenstedt@pittsfordcrew.org
|
585-208-9803
Summer Competitive Head Coach
Jim Bodenstedt begins his 25th year at the helm of the RIT men's and women's crew programs in 2017-18. Bodenstedt founded crew as a club sport in 1993 and it quickly evolved into one of the finest varsity programs in all of Division III.
Both the RIT men's and women's crew teams enjoyed another banner season in 2016-17. The women won their first Liberty League Championship and advanced to the NCAA Rowing Championships for the first time in program history, finishing fifth overall. In addition, the women's varsity eight was named Liberty League Boat of the Year for the third consecutive season and Amy Guthrie was named a Collegiate Rowing Coaches Association All-American; the first in program history. The men's novice eight was named the Liberty League Novice Crew of the Year for the fourth time
in five years
.
Bodenstedt and his staff swept both Liberty League Men's and Women's Crew Coaching Staff of the Year honors in 2016-17. It was his third consecutive Liberty League Coach of the Year honor on the women's side and second honor in three seasons with the men.
During Bodenstedt's tenure, many of his crews have earned top finishes at some of the nation's finest events. Most noteworthy, and memorable, is the women's varsity eight winning the Kate Louise Cup at the 2000 and 2002 Stonehurst Invitational Regattas. In 2016, the women duplicated that feat at what is now called the Head of the Genesee Regatta. Another highlight was the women's varsity eight placing second at the New York State Collegiate Rowing Championships and at the Dad Vail Regatta respectively in 2001. That same year the men's junior varsity eight won the Dad Vail Regatta. In 2006, the men's lightweight four also took gold at the Vails.
In 2007, Bodenstedt took the women's and men's crews to the prestigious Henley Women's Regatta and the Henley Royal Regatta at Henley-on-Thames, England, a first for any Rochester-area collegiate crew program. In 2013-14, both crews competed in Canada for the first time at the Head of the Welland 5 Bridges Fall Classic in Welland, Ontario.
During the 2015-16 season, 16 members of the women's squad and nine members of the men's squad earned National Invitational Rowing Championships All-Academic Team honors. The men also earned a silver medal at the New York State Collegiate Rowing Championship.
Bodenstedt is a graduate of Ohio University and the State University of New York at Brockport. He is an active master's rower and rows regularly out of the Gosnell Boathouse.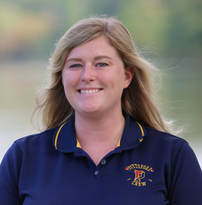 SAM BARRETT
|
samantha.et.barrett@gmail.com
| 585-402-4085
Learn-to-Row Head Coach
In the Summer of 2003, Sam was enrolled in a Learn to Row course along with her best friend. Although hesitant at first, Sam soon fell in love with the sport and subsequently joined Pittsford Crew as a freshman. Following her graduation from Pittsford Mendon High School in 2008, Sam went on to pursue a BS in Political Science from the University at Buffalo, where she was on the D1 rowing team. During the summers, Sam was an assistant coach for the Learn to Row and Intramural programs, which led her to discover her passion for working with adolescence and prompted her to join the Pittsford Crew competitive coaching staff in 2012. Having recently graduated with a MS in Teaching from the University of Rochester, Sam is now employed as a Literacy Specialist for Monroe #1 BOCES's O'Connor Academy. Sam lives in Brighton with her boyfriend, Brian, and their cat, Pickle (the best cat ever), and enjoys spending her weekends exploring Western New York with her family.
---
---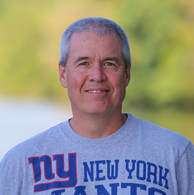 TODD PARKER, Program Coordinator
︱
tparker@pittsfordcrew.org
︱
585-236-9932
Todd joined the board in 2014 and has the role of the Head of Marshals for the Pittsford regattas. He spent over 21 years in Boston, moving to Rochester in 2001. Todd and his wife, Debbie, have both taken up rowing. Todd is an engineer and also has a business degree. He has worked in the world of infrared technology as well as custom optics. His son, John, has been rowing since the summer of 2011.